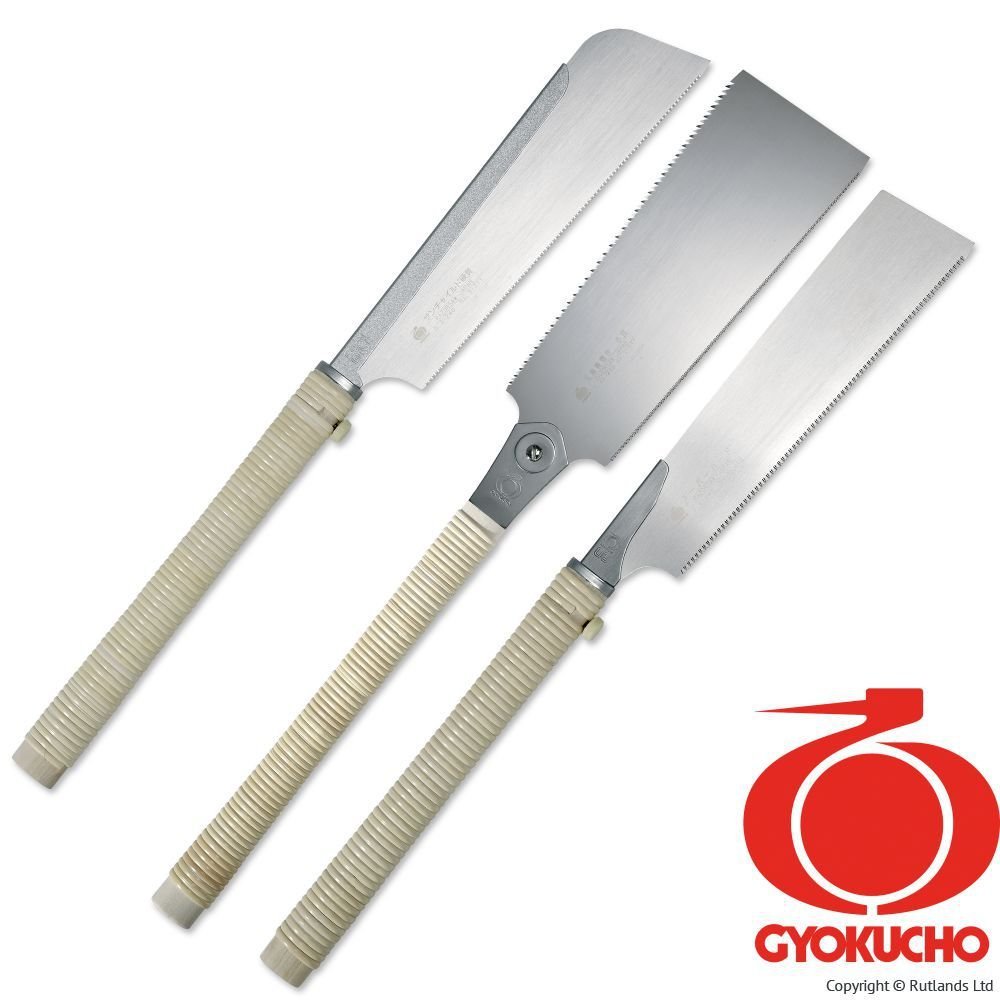 A set of four beautifully accurate Gyokucho Japanese hand saws. This set will cover cross-cutting and sheet materials, ripping and resawing, dovetailing tenons and fine joinery, and flush cutting.
Each tooth is symmetrically set to ensure straight, drift-free sawing and ultra-thin hardened steel blade requires significantly lower sawing force when using Japanese hand saws.
This set of three saws comprises a dozuki universal saw for exceptionally fine, clean rip, cross and angled cutting, a kataba ultra hard saw for cutting very abrasive materials such as MDF and exotic hardwoods and a ryoba ultra fine saw for making fine finishing and trimming cuts. An ideal set for the fine cabinet maker.