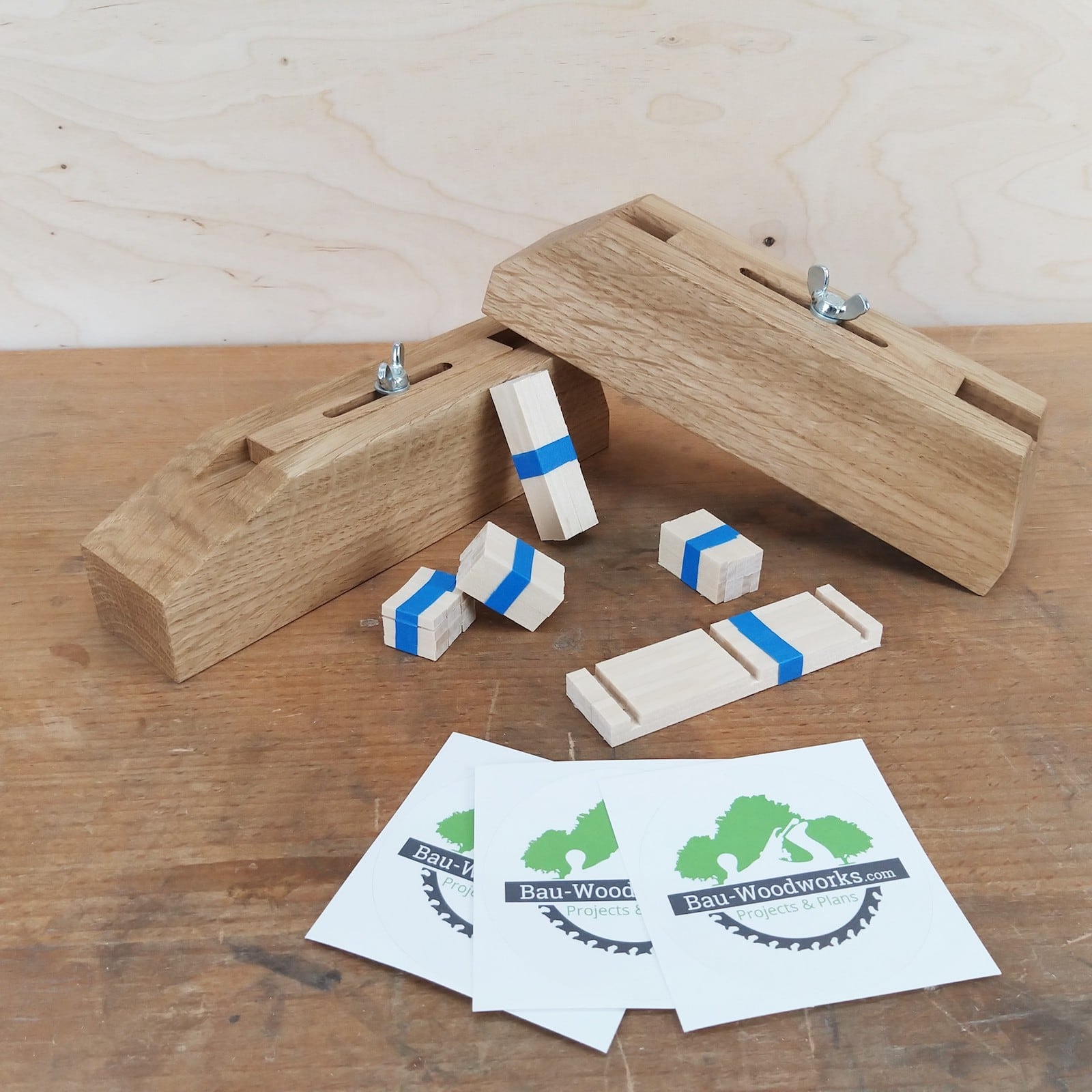 Jumpstart your Kumiko making with the perfect kit for starters. All the jigs you need, enough pre-milled and cut material for your first square.
Kumiko Kit for the Asanoha Pattern
This kit gives you everything you need to make your first Kumiko square. You will need a sharp chisel and some kind of a saw.
The kit includes 2 blocks which are made out of solid European oak and have three different angles: 45 °, 22.5° and 2 times 62.5°. Simply adjust the blocks to the right length, insert the wood strip and bevel it with the chisel.
The Kit
2 oak Kumiko blocks with 45°, 22.5°and 62.5° angles. They feature thumbscrews for quick and toolless adjustment.
whitewood strips for the Kumiko square

7 grid pieces with notches (1 spare piece if something goes wrong)
8 diagonal pieces (4 spare pieces for testing)
20 small diagonal pieces (4 spare pieces for testing)
12 locking pieces (4 spare pieces for testing)

3 Bau-Woodworks stickers
Pickup the Kumiko Kit for the Asanoha Pattern today
About Bau-Woodworks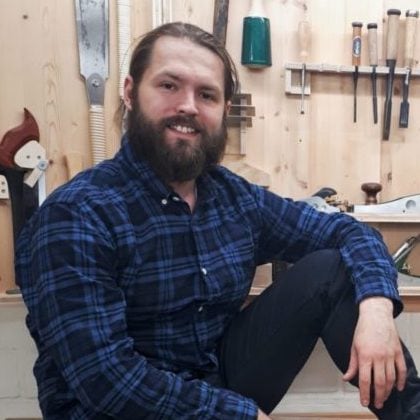 Fabian got into woodworking when he wanted to buy a new bookshelf. After endless hours of research and a few trips to furniture stores, he couldn't find what he wanted. Either it was made out of cheap materials and looking awful or it was way over my price limit. So he decided to build his own. In the process of building, the skills his granddad taught him when he was a child, came in pretty handy.
With Bau-Woodworks Fabian wants to give back to the community and inspire others to pick up a tool and build something awesome. If you want to create something, he truly believes you can build it, even if it takes longer than expected. And it certainly always does.
For more information about Kumiko patterns or Kumiko kits make sure you visit the Bau-Woodworks website or check out the Bau-Woodworks YouTube channel.