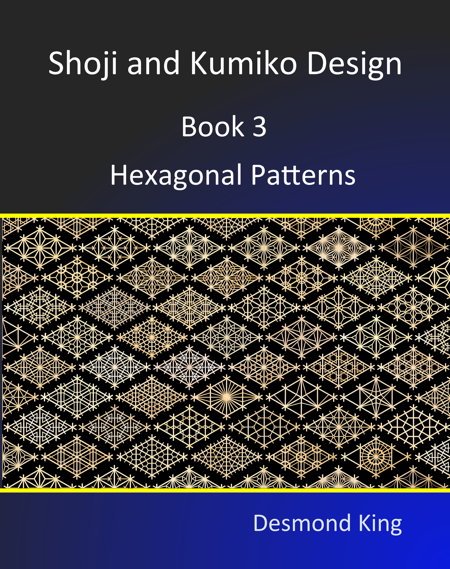 Book 3 Hexagonal Patterns is the third and final book in the Shoji and Kumiko Design series and follows on seamlessly from Book 2 – Beyond the Basics. In Book 3, Des King gives detailed, step-by-step instructions on making 45 stunning patterns in the hexagonal jigumi arrangement, ranging from the very simple, to the highly complex and extremely difficult.
Hexagonal Patterns
More than 500 photographs and diagrams guide you at each stage of making these patterns using tools found in any Western workshop, and simple shop-made jigs. As with Book 1 and Book 2, no specialised tools are required for any of the patterns covered in Book 3.
The patterns in this book are indeed items of art and can be applied in a broad range of furniture and artistic designs to set your work apart from all others.
Product details
Paperback: 210 pages
Publisher: D & M King (20 Oct. 2016)
Language: English
ISBN-10: 098725832X
ISBN-13: 978-0987258328
Product Dimensions: 21.6 x 1.2 x 27.9 cm